blogger
Writer of My LIFE | Frustrated Dancer | Singer | Novelist | Happy 90's Kid | Secretly In Love
Quotation
SMILING in time of depression is not being pretending. It's a sign of strenght from God that enable us to keep on moving on inspite of everything.
Other Navigations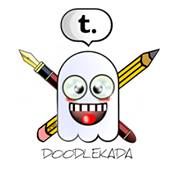 Music Player
Like and Comment
Say something good,not bad. Thanks :)

"A library is a hospital for the mind."

-Anonymous
Posted 1 day ago
reblog
248574 notes
Our HOPES should be like our NAILS and HAIR. No matter how many times we cut it, they never stop GROWING.
I am not looking for a rich and handsome boyfriend. A guy with "RESPECT" is enough.
A man falls in love once in his entire life. Other emotions are just product of attraction.
Featuring Blogs
i say:
Ask me Here:
Disclaimer
All images and text that are posted here in my blog are all mine. Otherwise, if it is stated then.
Credits